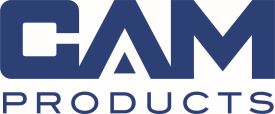 In 2018, the former CAM Sales Company, which started in 1984 as a provider of specialty-welded wire concrete reinforcement and accessories, reinforcement positioners, spacers and anchors, joined forces with the HawkeyePedershaab accessories division, and the Spillman Company accessories division, to create CAM Products. The CAM Products brands make up the Concrete Accessories Division of Afinitas. Based in Mediapolis, Iowa, CAM Products offers a comprehensive line of concrete accessory products that is continually growing. An advantage of working with the CAM is its experienced sales representatives who will guide you in choosing the proper reinforcement products for your specific precast concrete application. With strategically positioned warehouses throughout North America, CAM provides next day service to many of its customers without extra cost. CAM Products include:
Metal reinforcing spacers for all concrete applications
Prefabricated shear steel reinforcing stirrup mats
A full in line of plastic spacers for all concrete applications including rebar
Ezy-Stryp magnets, chamfers
See the comprehensive offering of precast concrete reinforcement accessories offered by CAM Products, which includes products from HawkeyePedershaab and Spillman Company. CAM is continually adding to its offering so check back often for the latest in concrete accessory product innovations.

CAM Products include the popular HawkeyePedershaab Box-Lok Tanglefree metal reinforcement spacers for single and double cage steel reinforcing positioning, and Spillman  Plaswheels®, which are the most universally accepted spacer available for both wire mesh and rebar. See the whole line.

Learn why customers have trusted us for decades for assistance in choosing the right spacers  and other concrete accessories for their applications and for our ability to ship product when and where needed to keep production on track.

Introducing Afinitas Advantage Rewards