SmartConnect™
Cordless Hydraulic Power System for Collapsible Cores
Precast concrete forms with collapsible cores make it easier to remove the product from the form. However, powering up the hydraulics to retract and expand the core can be a hassle. Typically a large cart carrying a power unit, power cords and hoses must be wheeled to the form. The hoses must be attached to the hydraulics on the form, the unit must be plugged in and once the core moves, everything must be disconnected before the cart can move to the next form. This process not only takes time but it wastes time that could be spent working on multiple forms at once.
Introducing SmartConnect™
an Intelligent Bolt-On Power Unit for hydraulic collapsible cores
Why Choose SmartConnect™?
With SmartConnect™, you have a self-contained hydraulic power unit that is mounted directly on the form. There are no electric carts or cords. The unit is powered by a standard 20 volt cordless drill that uses the same hydraulics to operate the core to open and close.
Benefits 
Save time – at least 10 mins. or more perform!
No wheeling of carts around the plant
No hosers and cords to connect and disconnect
No more waiting – all you need is a cordless drill to operate the unit, allowing you to work on many forms at once
Ultimately, your strip-out and set-up will go faster
Increased Safety
With no electrical cords strung throughout the plant, tripping hazards are reduced
Minimizes potential electrical shock hazards if water is present
Space Saver
Eliminating the bulky cart means more open floor space in an already equipment-packed area
Flexible
Works on Afinitas forms up to 7′ x 7′ boxes and manhole form diameters up to 72″
Retrofit your existing forms (any manufacturer – see chart on back for technical specifications to consider) or add to new Afinitas form purchases
Quick Payback
SmartConnect costs significantly less than a 110V hydraulic cart system
When you calculate the productivity gains and reduced safety risks, the system pays for itself in no time (in most cases 3 years or less).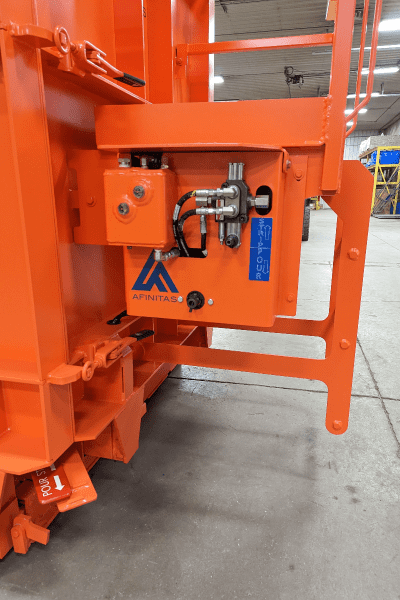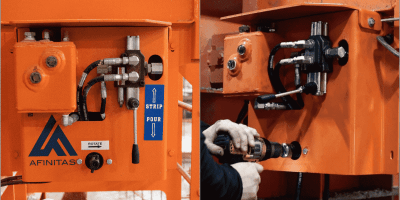 SmartConnect is mounted directly on the form to power the collapsible core hydraulics. The self-contained unit is not dependent on any other equipment except a standard 20V cordless drill.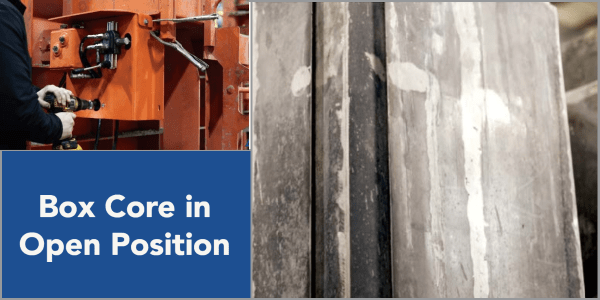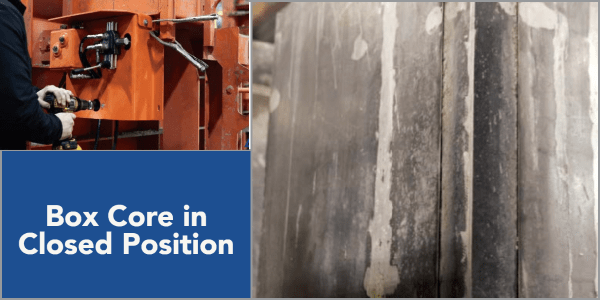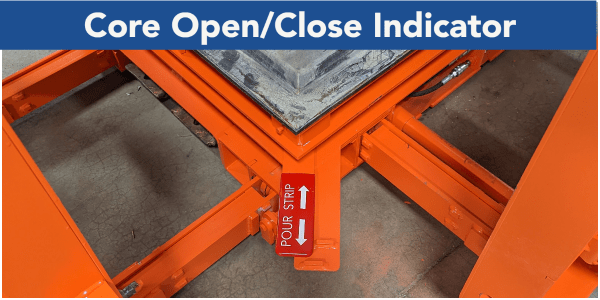 Operating Pressure (Preset)
Maximum Operating Pressure
Hydraulic Fluid Viscosity
Compatible Hydraulic Cylinder Type
Quick Disconnect Couplings (Provided)
Pioneer 4000 Series Manual Connect; (1) ea. Male and Female Quick Disconnect Fitting
SmartConnect™ also works on:
Hydraulic power units for hydraulic powered collapsible precast concrete cores
Strip assist cores
Blockout formers for step pins and lift pins
Roll-back form doors
Cordless adapter for hydraulic power units for hydraulic powered machines
SmartConnect Resources
Increase Production Efficiency with Afinitas Products
Plastic Spacers and Magnets
Afinitas  continues to offer the most extensive line of wheel spacers under its Plaswheel® trademark. Plaswheels® are the most universally accepted spacer available as they can be used for both wire mesh and rebar and are molded in a wide variety of covers.

Spillman has been a trusted and active member of the precast concrete industry for decades. Together with New Hampton Metal Fabrication, they bring unmatched engineering know-how and experience to producers of a wide range of infrastructure applications.

Access our videos, case studies and brochures to learn more about the products and services the Afinitas Forming Systems Division, which features New Hampton and Spillman brands, provides to the pipe, precast and prestressed concrete market.
Introducing Afinitas Advantage Rewards