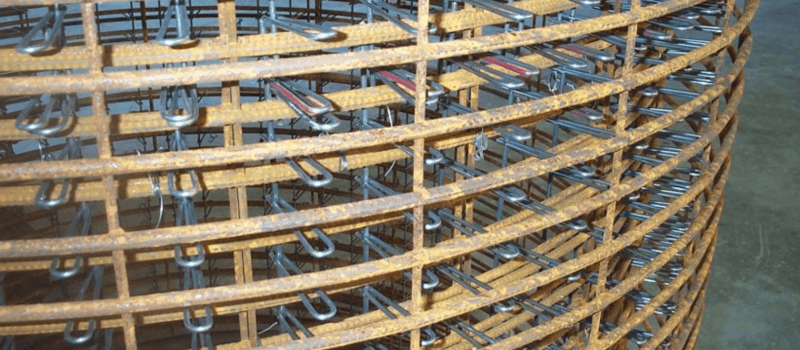 Afinitas offers the CAM Products Stirrup Mat as a top shear steel solution for concrete pipe, box culverts and three-sided precast concrete structures. CAM Stirrup Products are protected by US Patent #'s:  4184520, 4295497, 4466467, 4452026, 4345626, 4439972, 4958523, 4689867 & corresponding foreign patents or patents pending
Shear Steel Reinforcement Key Advantages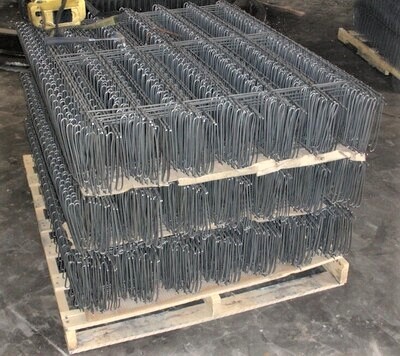 What is a Reinforcement Stirrup Mat?
Shear steel reinforcement mats also known as stirrup mats are made up of welded wire reinforcement used in concrete pipe and precast products for shear reinforcement. The wire reinforcement stirrups are bent in a loop and placed perpendicular to the reinforcing cages. Producers use shear steel reinforcement to increase shear capacity of the member when shear capacity provided by concrete alone is not adequate.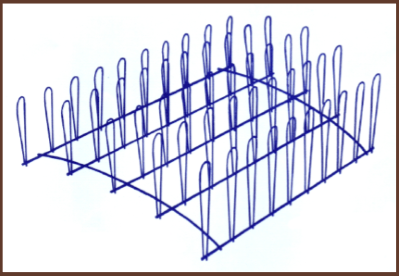 CAM Quik-Fit Stirrup Mats
The benefits of our shear steel reinforcement mats include:
200% mechanical bond increase
Easy installation pre-fabricated mats
Design assistance available for concrete pipe and box culverts at no charge
Helical mats will match any cage design or spacing, including spiral cages
Versatile! Adapts to any cage configuration for concrete pipe or boxes
Positive placement of shear members
Great resistance to pull out
Lock rods available
Shear Steel Stirrup Mat Specifications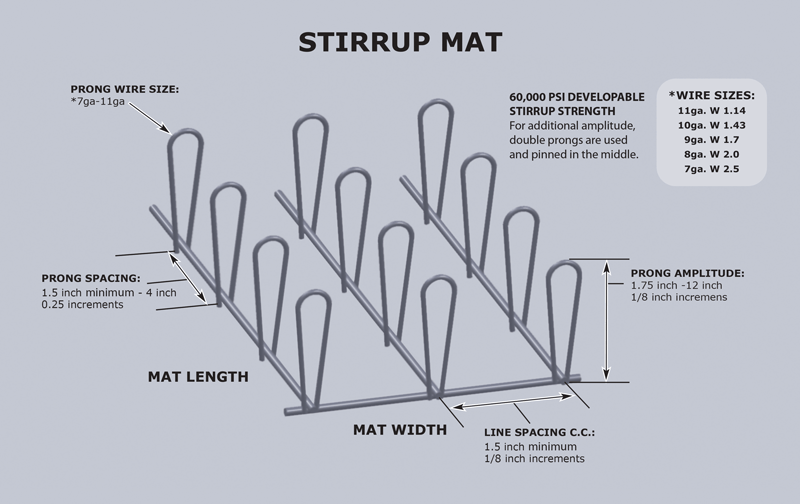 Typcial Stirrup Placement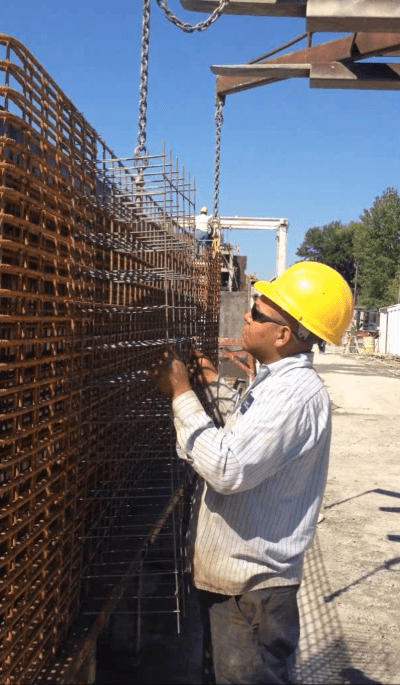 Quick Installation and Handling of  Stirrup Mats
CAM's Quik-Fit Stirrup Mats are shipped completely assembled, ready for immediate installation to the inner or outer cage. The required number of stirrup elements (lines) are held in place by flexible element tie wires allowing the panel to be formed by hand to contour of the cage. Loops and elements are spaced to permit easy installation, and may be held in place.
Shear Steel Stirrup Mat Installation
There are two methods commonly used for installing CAM's Quik-Fit Stirrup Mats. The most common of these is to place a Stirrup Mat inside the inner cage with the loops directed toward the outer wall of the pipe. The mat is then securely attached to the inner cage with rebar tie wires.
An alternate method is to insert the loops through the outer cage toward and through the inner cage. CAM Lock Rods are then inserted into the tips of the loops which extend through the inner cage. This method is preferred when Stirrup Mats are required for small to medium diameter pipe when it is difficult to install the mats from inside of the cage.
Box Culverts and three-sided structures often require shear reinforcement on both cages for top, bottom and side walls.  CAM's Quik-Fit system provides shear reinforcement to both cages, as well as securely tying the cages together.
Shear Steel Design Assistance
We are happy to work with you in developing custom designs for concrete pipe, box culverts and three-sided structures. Please contact us at 1-800-338-0715 for more information on this service. All designs and drawings should be reviewed and accepted or changed by qualified personnel within your company familiar with the product, design and end use prior to production.
Afinitas and its associates assume no responsibility for the adequacy of these designs or the products produced using these designs or drawings.
Stirrup Mat Installation Resources