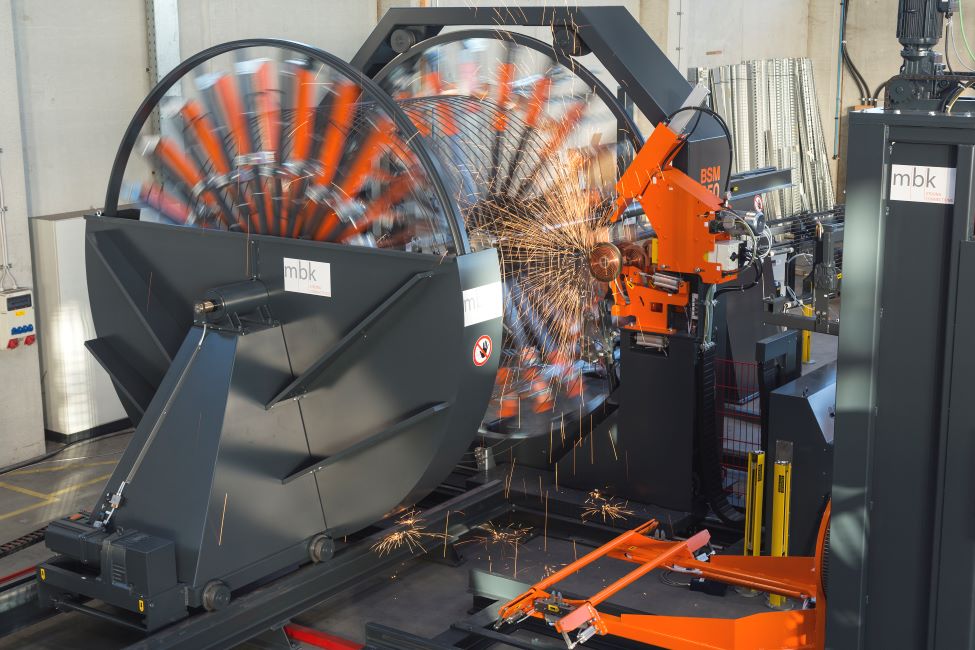 When it comes to reinforcement cage machinery for manholes and concrete pipes, Afinitas trusts the expert: MBK.  We have been partnering with MBK since 1990, and today we are proud to be their exclusive North American distributor  for leading-edge reinforcement cage equipment. MBK's streamlined operating design simplifies the cage-making process, reduces machine maintenance, and provides dependable day-to-day operations. You'll find many advantages to choosing MBK cage welding machinery, including:
The cost of hot roll rod is considerably less than mesh.
Reduction in steel inventory as the MBK can use common wire sizes with various wire spacings to achieve different steel areas.
Over-steeling is reduced.
Uses precut longitudinals to simplify machine design and eliminate the need for multiple coil reels.
Cages set straight and true on the pallet.
Fast changeover time.
Mounts directly to existing concrete floor, no machine foundation required.
Floor area not required for individual longitudinal wire spools.
Inline wire drawing with no additional personnel is possible as the circumferential wire is fed directly into the MBK.
Can be equipped to produce elliptical as well as round cages.