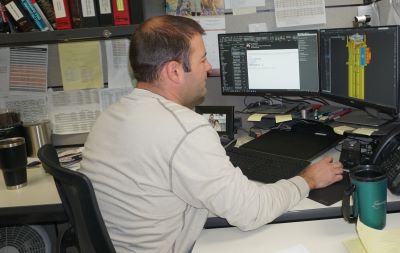 Pre-Project Services
Planning a  concrete production plant or machine is a major financial investment and we strive to provide you with peace of mind as you consider your investment decisions. It's our goal to help you build the right facility for your present and future market needs. To do this, we provide:
Digital production analysis modeling
A full range of financial payback and analysis tools
Pipe or product design consultation and engineering
Insight on local market dynamics
Plant tours of a wide-range of production facilities
Leasing and financing options
Whether your market calls for a fully automated production facility or a versatile, manual solution, we have decades of plant design experience and will provide you with an array of plant layouts to consider. In a world of unpredictability and high labor costs, we'll deliver a unique expertise in the creation of automated production facilities.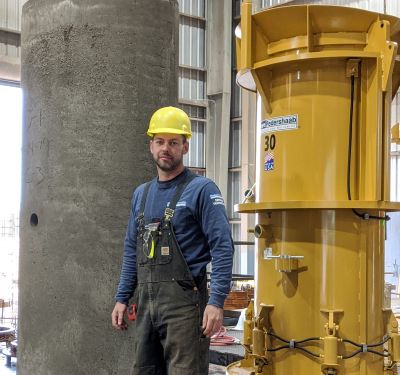 Project Management
After the order is placed, our experienced project managers go to work ensuring that the project will be completed on time and to the specifications written in the contract. A concrete products production facility is a major undertaking and holding to a firm timeline can be difficult. Our project managers are experienced in doing this and know what it takes to keep the projects on schedule. Depending on the customer's wishes and the size/scope of the project, our project managers can either work on-site or in our offices. We believe that active project management is crucial to the success of the project, for both parties, which is why we put so much emphasis on this aspect early on in a project.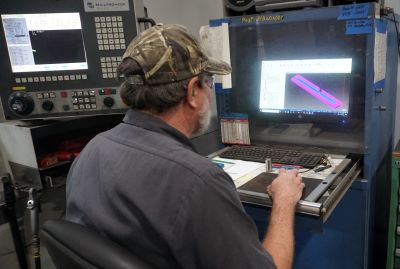 Equipment Supply
At the heart of every concrete factory is the machinery doing the work and we have the broadest product offerings in the marketplace. A blend of solid engineering, leading-edge technology and precision build quality, our machines have in the past and continue to set the standard in the industry. Our machinery covers all of your needs for a concrete product factory, including production machinery, mold equipment, handling equipment, testing equipment, cage-making equipment and curing systems. We are obsessive about the quality of our equipment and as a result, nearly all the equipment is designed and manufactured in-house, with only a limited amount of work being performed by external sub-suppliers. In order to guarantee the precision and build quality of our equipment, we utilize the latest in engineering and manufacturing technology, including:
CNC machine centers
Solid-modeling CAD/CAM engineering systems
Precision laser cutting equipment
Automatic welding robots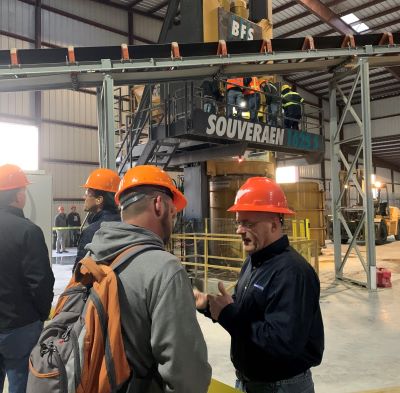 Equipment Start-Up and Commissioning
In addition to having the industry's broadest array of product offerings, we possess a unique ability to quickly and successfully start-up and commission facilities. With dozens of experienced field engineers and technicians expertly trained in start-up and commissioning, our aim is to get the equipment quickly dialed-in and functional, allowing you to quickly make products and begin earning revenue. Our philosophy of partnership takes on a unique flavor during this process as our people focus on training you and your team on the operation and maintenance of the equipment. We believe in keeping our people on site as long (or as short) as you require, and we only leave when the job is done and you are fully satisfied with the operation of your equipment and quality of your products.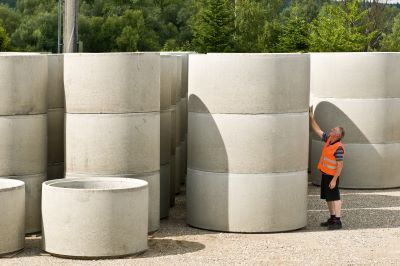 Ongoing Service
In the often dirty and abusive environments of a concrete factory, nothing is more important to ensuring your success than service. We have a large global  service staff who can quickly respond to your service needs. We pride ourselves on our professional approach to solving equipment and process problems, and a customer-centric approach to business is at the core of our company's ethics. We teach our employees from their first day on the job, that when the customer is in need, everything else goes onto the back burner and their number one priority is to solve their customer's problem. It is this ethos that we have built Afinitas around and it is a principle that will stay with our company as the years march on. We have service offices in Denmark, Germany, the United States and India and staff service telephones 24-hours/day, 7-days/ week. If our service staff is not able to answer the question or solve the problem over the phone, we are often able to troubleshoot the problem online or by phone saving you time and money. When the need arises for a physical visit, we are happy to oblige and utilize our large network of service staff to quickly provide on-site assistance. In addition, we offer regular service and maintenance contracts and, at times, even send our people to run your equipment if the need arises.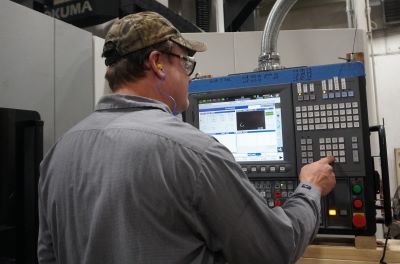 Service Subscriptions
A service subscription will successfully reduce or completely eliminate downtime and consequential loss of production and earnings. A service subscription includes periodic inspections as well as immediate service on equipment in case of production stoppage. The periodic service visits are preventative and result in general maintenance savings because minor complications are revealed before they develop into major problems. Our service subscriptions can be tailored to suit individual requirements. Please call us for more information.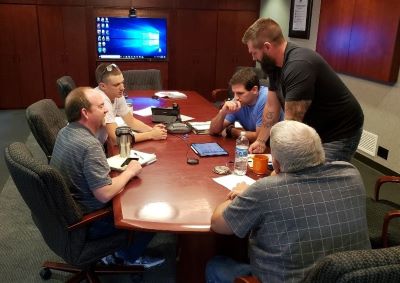 Follow-Up Consulting Services
One of the major advantages to having successfully installed and commissioned thousands of factories all over the world is the expertise that comes from such activities. Within Afinitas, there exists an elite team of engineers and technicians whose expertise extends beyond equipment and into the production techniques and intricacies of producing concrete products. This covers many areas including mix design and production efficiency audits. The concrete production experts from Afinitas spend their entire workdays engrossed in the concrete business and in so doing, possess a world of knowledge related to machinery and concrete production.
Introducing Afinitas Advantage Rewards