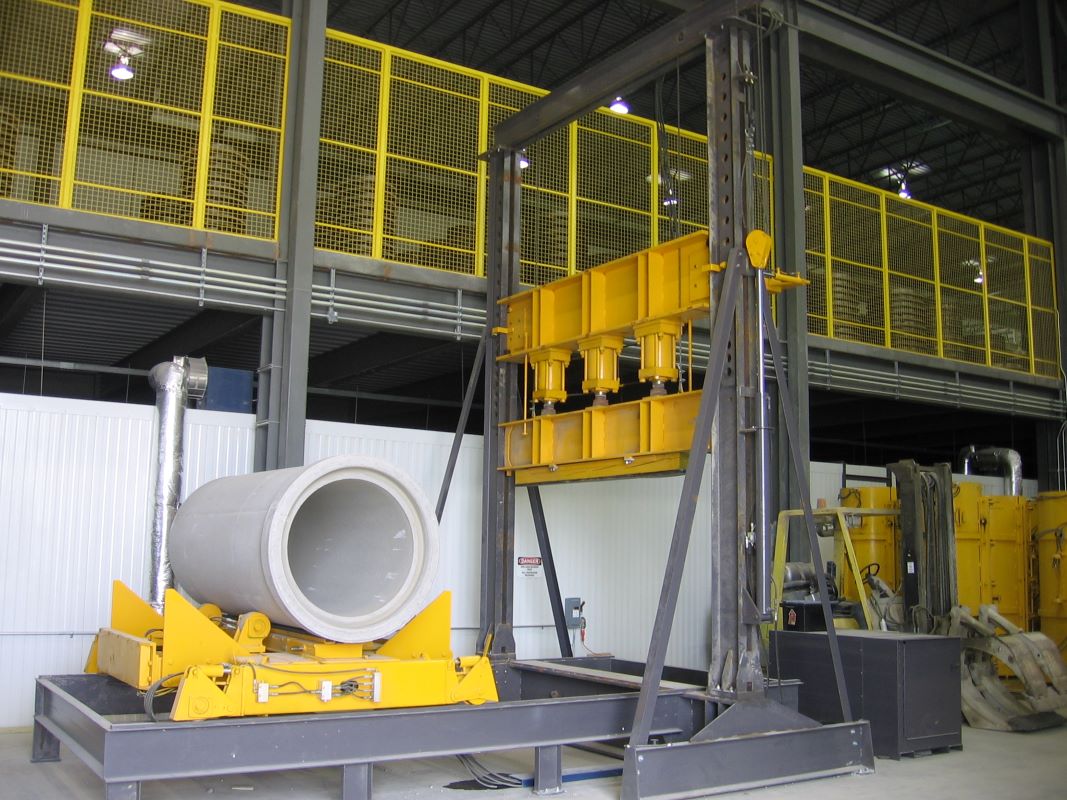 HawkeyePedershaab's D-Load Test Machine accurately, conveniently, and safely tests round, elliptical, and arch concrete pipe, for the External Load Crushing Strength Test as specified in ASTM C497. The tester incorporates features to simplify the testing and associated handling of pipe and includes digital controls and readouts for accurate testing and reporting.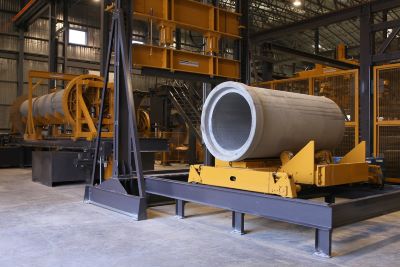 Easy Loading System

A powered carriage allows pipe to be safely and easily placed into the test machine. HawkeyePedershaab's D-Load Tester includes a built-in powered carriage to position the pipe under the D-Load test beam. The carriage permits the pipe to be easily loaded from the bell end of the pipe. Additionally, powered rollers orient the pipe radially – especially important for round pipe with elliptical reinforcement. The carriage also includes two built-in load bearing strips. After the powered rollers properly orient the pipe under the test beam, the rollers pivot down so that the load of the pipe and the test beam are not taken by the roller wheels but instead into the frame and machine foundation.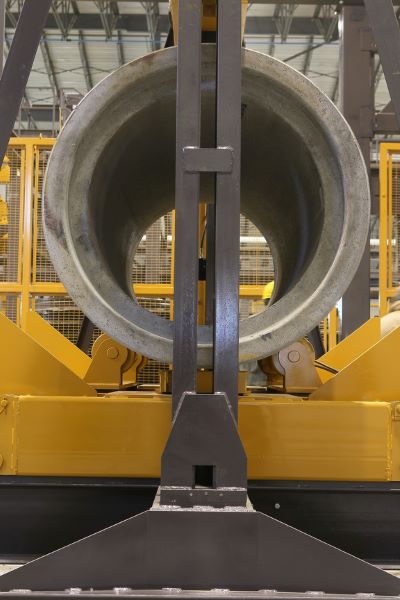 Elliptical and Arch Pipe Friendly

Test unit design easily accommodates non-round pipe as well as round pipe. The built-in powered carriage includes built-in bearing strips and powered rollers to accurately align the pipe on the test unit. These provisions greatly simplify the precise placement of the pipe for accurate testing performance.
Digital Accuracy in Reporting

Digital controls ensure accurate and easily recordable test results. In addition, the readouts and testing results can be printed out directly from the testing procedure This ensures the reliable and accurate exchange of data for credible reporting to various agencies. Optional PC controls provide automatic pressure increase, storage of different pipe size settings, and real-time accurate testing pressures.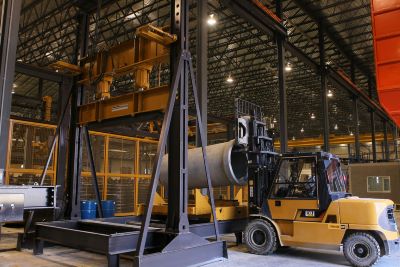 Simple and Safe Operation

The test unit's design eliminates awkward loading and unloading methods to permit safer in-plant testing practices. The powered infeed carriage eliminates transporting and handling of pipe with the pipe resting on the forks in a potentially dangerous roll-off position. Rather, the fork can be positioned inside the pipe to secure it from accidental falling. Not only does this permit safer handling, but it also speeds up the loading and unloading process.