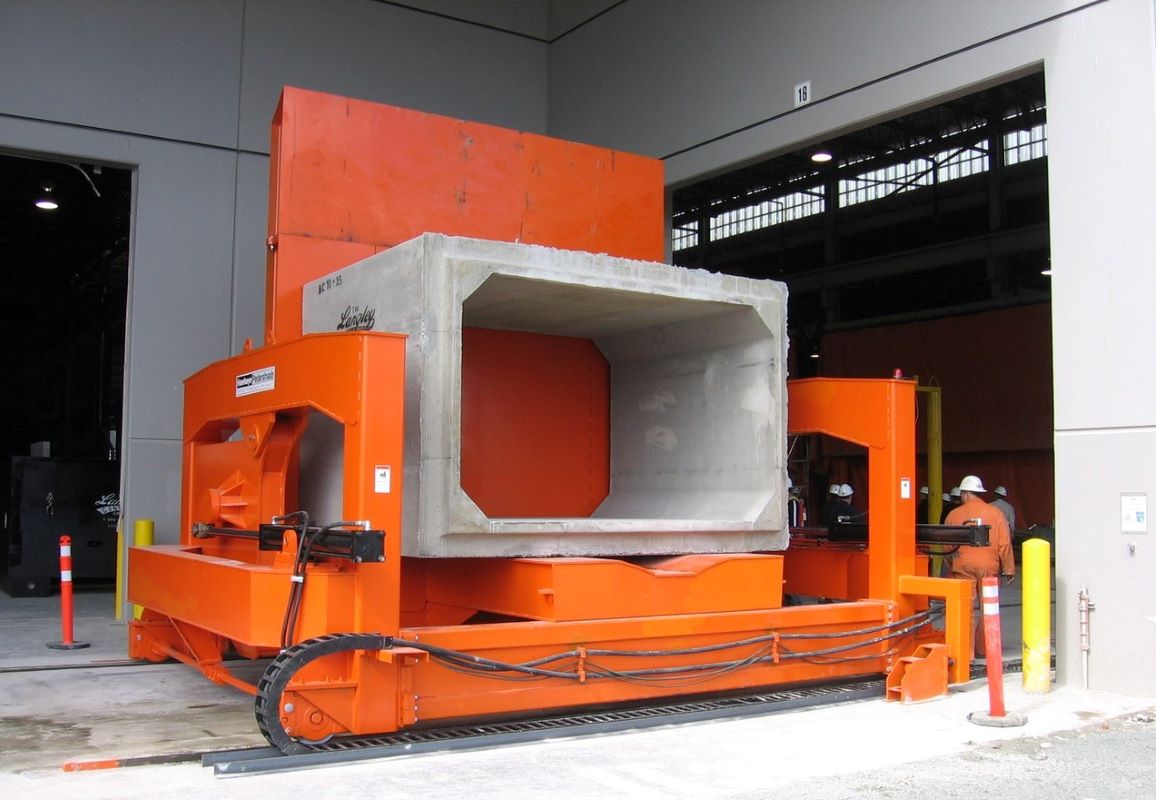 Concrete product tippers provide a safe and effective way to tip products as opposed to traditional methods that rely on cables, cranes or forklift trucks. These methods can create potentially unsafe tipping practices, especially with large loads. Additionally, the uncontrolled tipping of concrete products can lead to increased product handling damage.  Afinitas' HawkeyePedershaab brand offers tipping equipment for:
Large product tippers
Fork truck-mounted torpedo tipper
Fork truck-mounted swivel tipper
Concrete Pipe Tipper Options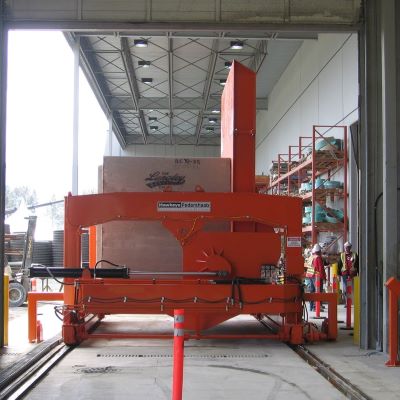 Large Product Tipper

HawkeyePedershaab concrete product tippers are designed to tip the products under full hydraulic control. Products are quickly and safely tipped. Various tipper capacities and designs are available.
Reduces concrete product breakage
Safe and controlled tipping of large products
Optional Trolley Feature
After tipping, the tipped product can be transported outdoors for direct pickup by a forklift truck. Trolley-equipped tippers enhance the handling of large concrete products. The trolley feature permits the tipper to be in the plant, under the overhead crane. Products can be conveniently transported to the tipper by overhead crane. Once tipped, the tipper and tipped concrete product are trolleyed outdoors for direct pickup with a forklift truck and yarded.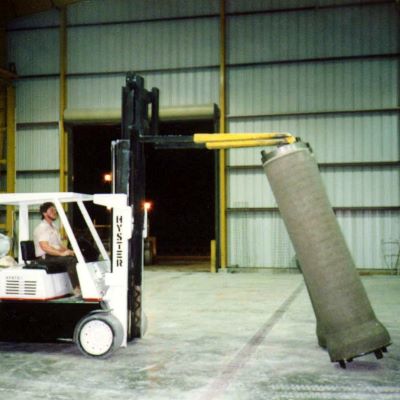 Fork Truck-Mounted Torpedo Tipper

Torpedo tippers can tip two concrete pipes at a time to quickly clear pipe from the curing area. The tippers are mounted to the end of the truck forks. The roller-guided pivoting extensions initially hang vertically and are lowered into the top of the pipe barrel. After insertion, the operator backs the fork truck and lowers the fork's to tip the pipe. Once tipped, the fork truck drives forward to insert the truck's forks into the pipe for transport.