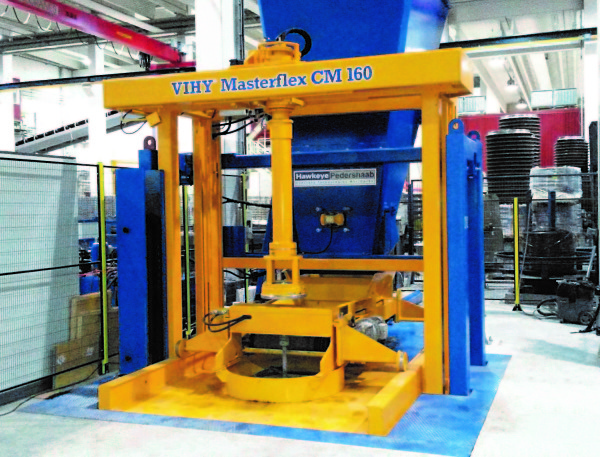 Afinitas understands the space constraints many concrete factories face. With that in mind, our HawkeyePedershaab VIHY Masterflex was developed to operate in an extremely compact footprint and fit into the tightest of building configurations. Another benefit of Masterflex is that the system covers dimension ranges typically not found in competitive machinery and enables the production of small-diameter concrete pipes as well as branch pipes and gulley pots.
The Masterflex machine is ideally suited to produce:
Capacity
Depending on the dimension of the products being manufactured, the VIHY Masterflex machine can achieve up to 20 cycles per hour and is capable of producing up to 50,000 tons of concrete pipes per year in single shift operation.
Models
Masterflex CP 120
Masterflex CP 160
Masterflex CM 160
Masterflex CM 200
| HawkeyePedershaab VIHY Masterflex | Masterflex CP 120 | Masterflex CP 160 | Masterflex CM 160 | Masterflex CM 200 |
| --- | --- | --- | --- | --- |
| Product Dimensions | 300mm to 1200mm diameter (12" to 48" diameter) | 300mm to 1600mm diameter (12" to 65" diameter) | 300mm to 1600mm diameter (12" to 65" diameter) | 300mm to 2000mm diameter (12" to 78" diameter) |
| Product Lengths | 2,5m (8') | 2,5m (8') | 1,2m (4') | 1,2m (4') |
VIHY Masterflex Machine Key Advantages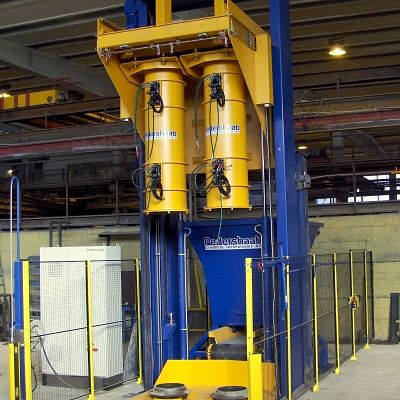 Full Automation Optimizes Labor

The VIHY Masterflex machine is designed to run fully automatically. Therefore, the machine operator can perform other tasks around the machine during the production cycle, such as preparing pallet rings for the next cycle and placing set rings on the products from the previous cycle. The result is a high level of productivity using less labor.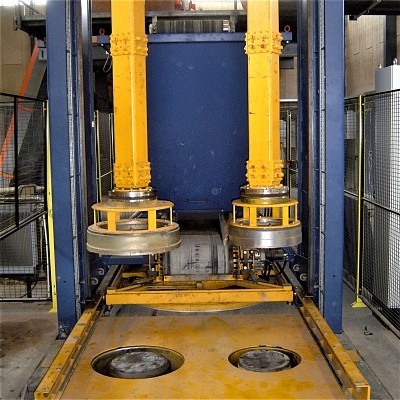 Unmatched Speed and Power
Masterflex is equipped with synchronized core vibrators. The design of this vibrator with oil-lubricated bearings and its precision-engineering allows for high output. This results in the highest possible compaction with a minimum of cement consumption – even in very adverse production environments.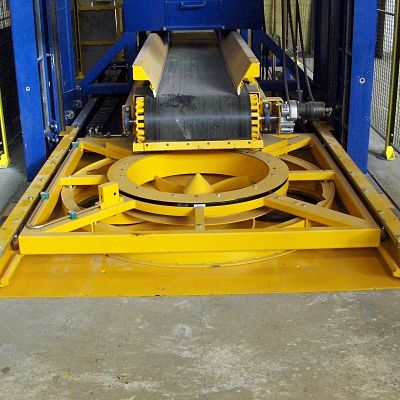 Reliable Concrete Distribution

Masterflex uses a rotary distributor where concrete is automatically fed and spread evenly into the mold cavity. The filling process is guided by sensors that automatically shut down when the mold is full.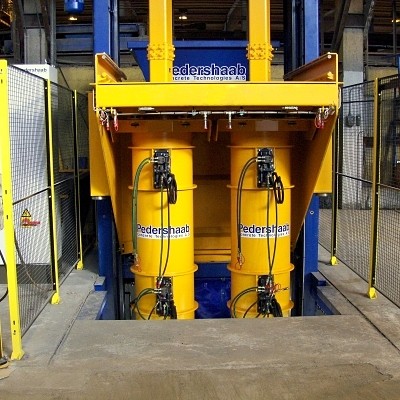 In-Machine Demolding Reduces Costs

With Masterflex, the manufacture of the concrete products is done below ground in a pit. When the filling, compaction and spigot-forming processes are completed, Masterflex automatically demolds the product and lifts it up to the floor level ready for removal by a product cart or a forklift truck.  Another benefit of Masterflex is that no overhead crane is needed, minimizing plant space and reducing capital costs.
See More Masterflex Machines