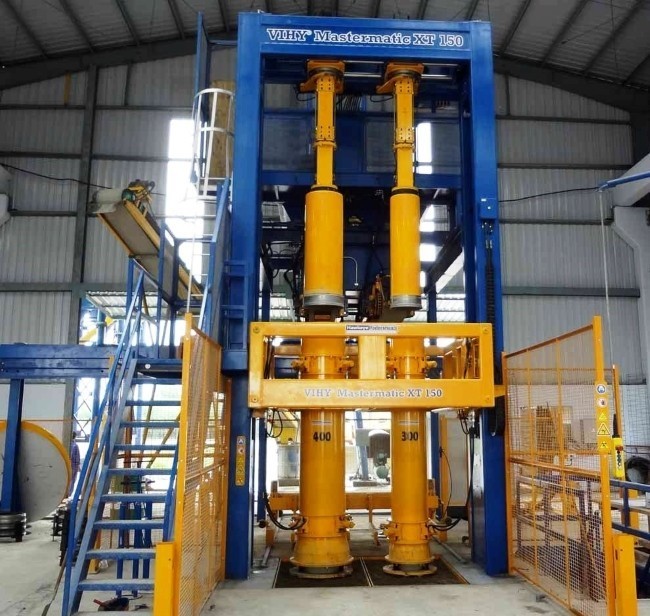 With the HawkeyePedershaab VIHY Mastermatic, Afinitas provides the perfect solution for mass producing high-quality reinforced and non-reinforced concrete pipe – in circular as well as non-circular profiles. A key benefit of  Mastermatic is its sophisticated rising core compaction technology that quickly fills and uniformly consolidates the concrete throughout the entire length of the pipe.
The Mastermatic machine is ideally suited to produce:
Capacity
Depending on the machine model and the pipe sizes being manufactured, up to three different pipe sizes can be produced at once. The Mastermatic XT is capable of manufacturing up to 100,000 tons of product in a single-shift operation.
Models
Mastermatic RC 60
Mastermatic XT 150
Mastermatic XT 200
HawkeyePedershaab VIHY Mastermatic
Mastermatic XT 150
Mastermatic XT 200
Product Dimensions
250mm to 1500mm diameter (10" to 60" diameter)
250mm to 2000mm diameter (10" to 78" diameter)
Product Lengths
0,5m to 2,5m (up to 3,0m as an option)
2' to 8' (up to 10' as an option)
0,5m to 2,5m (up to 3,0m as an option)
2' to 8' (up to 10' as an option)
VIHY Mastermatic Machine Key Advantages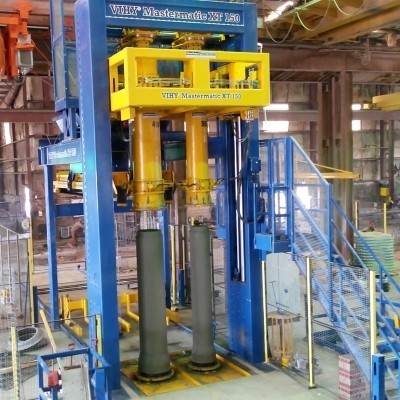 Fully Automatic Production

For high-output, repeatable production consistency that uses minimal labor, the Mastermatic is hard to match. In fact, the Mastermatic has served as the core of numerous concrete pipe production facilities across the world. The machine's automation is driven by a simple-to-use PLC system that continuously logs production data and provides this information for  overall equipment effectiveness (OEE) analysis. Here's how a typical Mastermatic production cycle flows:
Dedicated belt feeders supply concrete to the mold at each production station of the machine.
Using rising-core technology with a compactor rotor system (CRS), the machine rapidly fills and quickly consolidates the concrete.
The integrated spigot forming process results in precise and uniform positioning of the profile ring throughout the fill cycle to ensure proper pipe lengths.
Offbearing can be done automatically or with an electric cart. Pallets are fed from the back side of the machine as the finished products are offborne from the front side.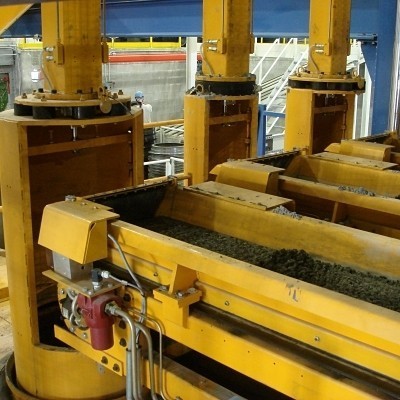 Mastermatics's Multiple Station Production

Depending on the machine model and pipe size, the Mastermatic XT can produce two and even three concrete pipes at a time. As each Mastermatic station is equipped with separate feeding belts and control parameters, the machine can produce different diameters on each station without compromising the quality. The benefits are lower initial investment in mold equipment and higher manufacturing flexibility.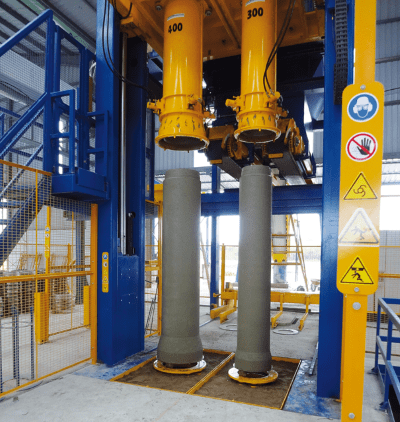 In-Machine Demolding Reduces Costs

When the filling, compaction and spigot-forming processes are completed, the Mastermatic automatically demolds the product ready for removal by a product cart or an automatic offbearer. No overhead crane is needed, minimizing plant space and reducing capital costs.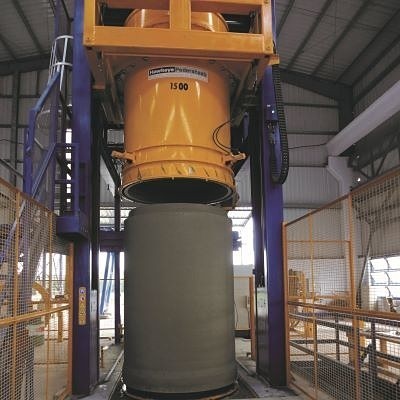 Quick Form Changeover

Mastermatic's simple, quick-disconnect attachments and modular forming components eliminate the need for time-consuming form-to-machine adjustments and alignments. Forms can be changed in as little as thirty minutes, allowing pipe producers to respond to sudden market needs.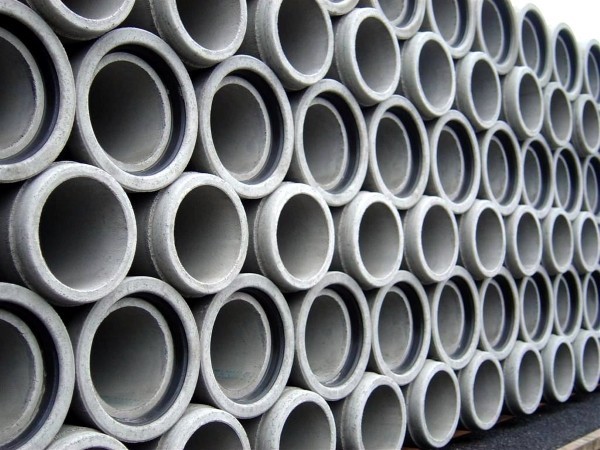 Produce Reinforced or Non-Reinforced Pipe

Since concrete is filled into the entire opening of the outer mold and then distributed and compacted by the rising core, the Mastermatic XT is able to produce reinforced pipe as efficiently as non-reinforced pipe – even in small diameters. The benefit (where permitted by local standards) is that pipe producers can make different strength classes for different applications using the same mold equipment.
See More Mastermatic Machines