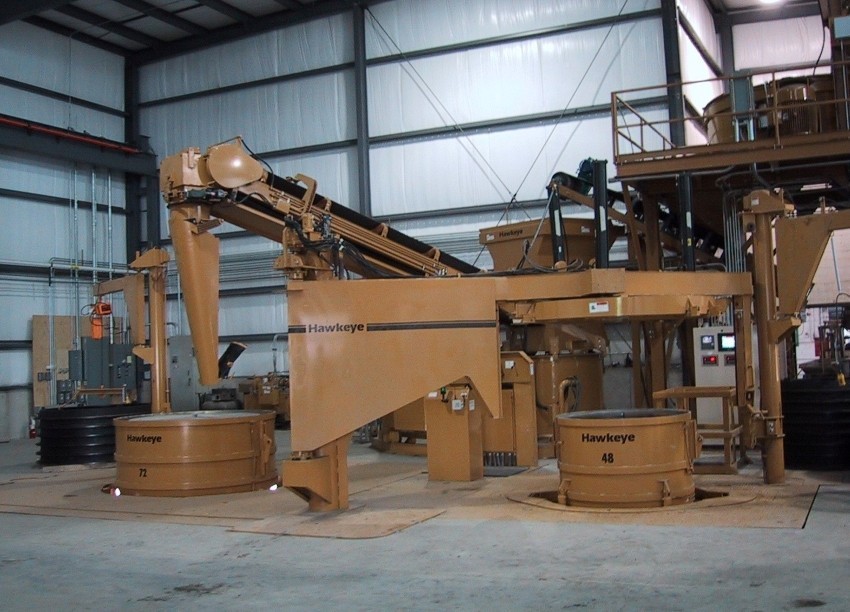 Afinitas has the solution for producers requiring a versatile system that can be configured to meet a wide range of production objectives. The HawkeyePedershaab VUP/CAP machine can be equipped with one or two production stations, typically with size capacities up to 72" (1800mm) or 144" (3600mm) diameter. The machine's ergonomic design permits the simple and efficient production of round, elliptical, box, and manhole concrete products.
The VUP/CAP can produce almost any infrastructural product, including:
Capacity
Depending on the machine model, configuration, and the products being manufactured, the VUP/CAP can produce from 35,000 to 100,000 tons of product annually
Models
VUP FLX-120
VUP FLX-144
CAP 72
CAP 78
CAP 96
HawkeyePedershaab VUP/CAP
VUP FLX-120
VUP FLX-144
CAP 72
CAP 78
CAP 96
Product Dimensions
3000mm (120") diameter pipe
3M x 3M (10' x 10') box culvert
3650mm (144") diameter pipe
3,6M x 3,6M (12' x 12') box culvert
1800mm (72")
2000mm (78")
2400mm (96")
Product Lengths
up to 2,5m (8')
up to 2,5m (8')
up to 2,5m (8')
up to 2,5m (8')
up to 2,5m (8')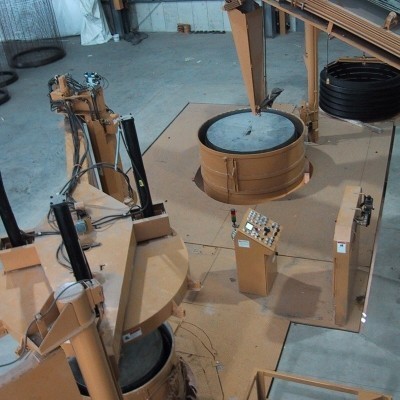 Manufacturing and Operational Flexibility

A single VUP/CAP machine can make a wide variety of products using processes that are mechanized and controlled from a central operator's console. VUP/CAP can be equipped with manual, semi-automatic or fully automatic controls. Here's how the process works:
After the mold is filled, vibrated and pressheaded, an overhead crane is used to offbear the  finished concrete product from the machine fully supported in the external jacket.
The assembly is transported to the curing area and immediately demolded.
The jacket is then returned to the VUP/CAP machine for further production.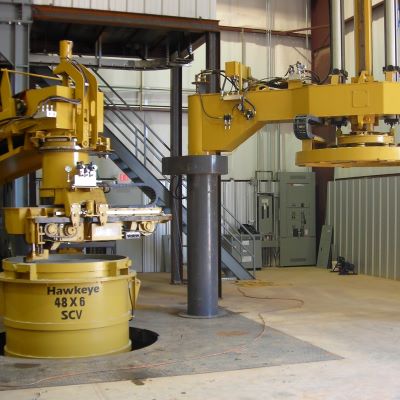 Multiple Machine Configurations

The VUP/CAP machine comprises a comprehensive range of production stations, concrete feeders and vibration systems that allow producers to configure the equipment to their specific requirements. This flexibility provides a cost effective way to start or expand your plant.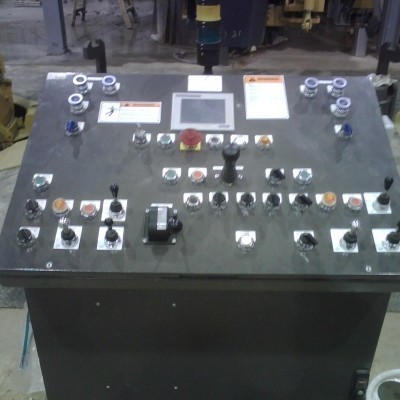 Automated Controls System

VUP/CAP machines can be controlled manually or with  optional PLC- equipped consoles for semiautomatic operation. Automated controls provide computer-controlled vibrator actuation, concrete filling and pressureheading.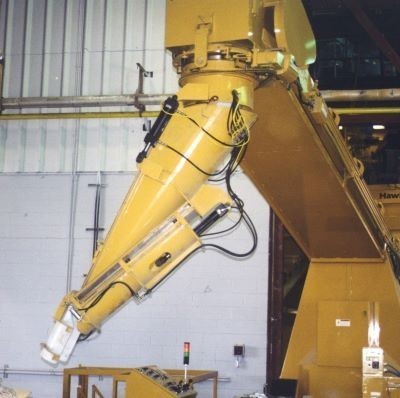 VUP/CAP Concrete Feeder Options

The VUP/CAP series machines have the flexibility of being supplied with either a radial feeder or an XY feeder. Either feeder option can be equipped to automatically adjust to different form diameters. Forms are filled to a preset level and manually topped off. For a higher level of automated filling, a laser feed system automatically fill forms to the proper level and automatically tracks non-round shapes such as box culverts and elliptical pipe.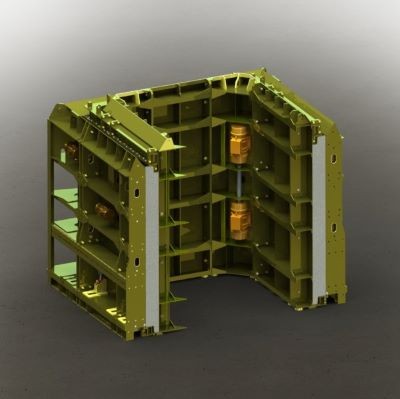 Unique Box Culvert Solutions

VUP/CAP machines can be equipped with a special feed system that automatically tracks and fills box sections and other non-round shapes.  Several form vibration styles are available, including traditional jacket vibration or HawkeyePedershaab's powerful synchronized core vibration to quickly and effectively compact the concrete. Fixed and modular box molds can be run on the machine. In addition, modular mold and joint ring components can be configured to manufacture boxes of many different sizes with a single set of components.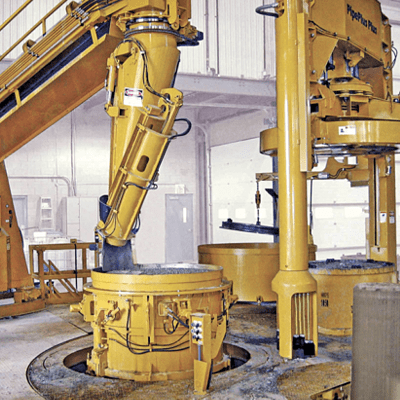 Form Flexibility Reduces Costs

For producers who already own HawkeyePedershaab equipment, the full range of HawkeyePedershaab PipePlus-style forms can be run on the VUP/CAP machines, saving money while ensuring product quality.
See More VUP/CAP Machines