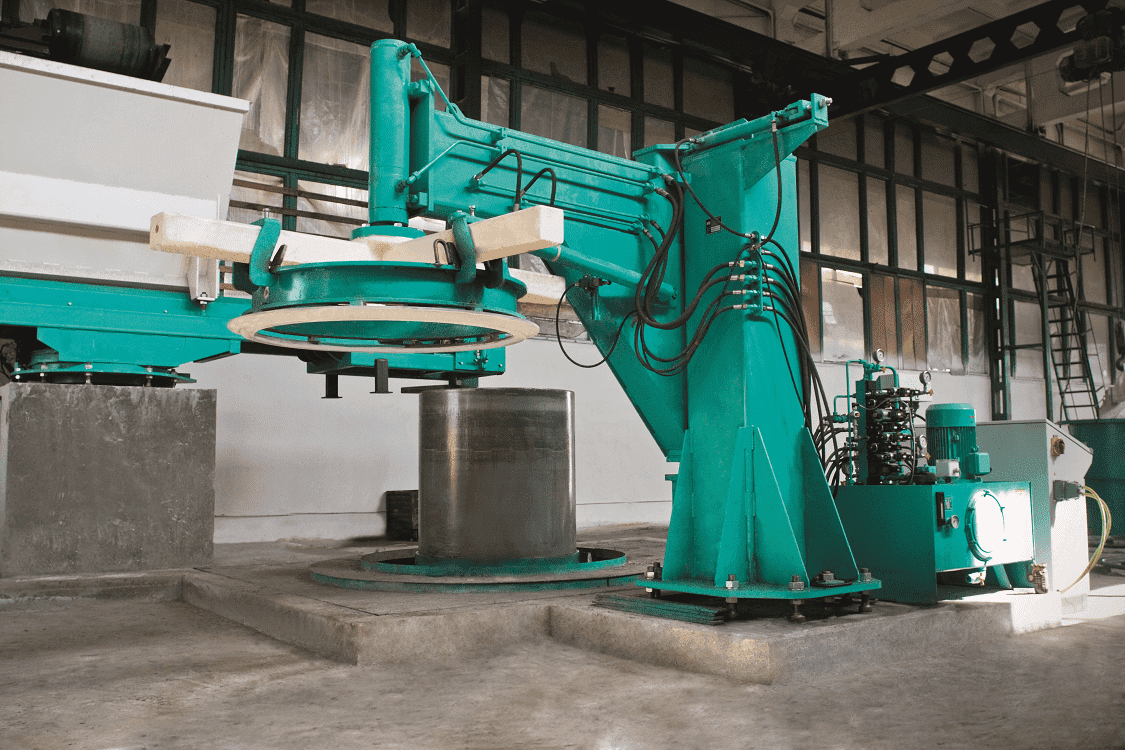 Afinitas offers this modular BFS Universal system as an ideal choice for rapidly growing precast concrete markets, as it can be expanded gradually, whenever necessary. Consequently, production can begin with a modest investment and, as demands increase, BFS equipment can be added to build a highly productive plant. Even in its most basic configuration, the BFS Universal guarantees the highest levels of concrete product quality.
The  BFS Universal machine is ideally suited to produce:
| BFS Universal | Riser Products | Cone Products | Square Products |
| --- | --- | --- | --- |
| Product Diameters | 800-1500mm (60") | 800-1200mm (50") | up to 1000x1000mm (40"x40") |
| Product Lengths | up to 1300mm (50") | | |
BFS Universal Machine Key Advantages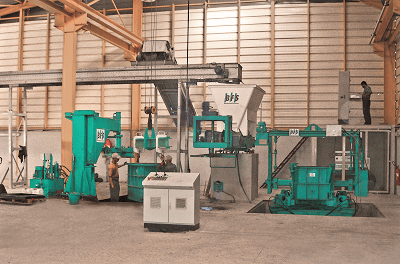 BFS Universal is Easy to Maintain

The BFS Universal is engineered to be almost maintenance-free.  Universal is designed with a sturdy, rigid construction that consists of the following parts:
Concrete Feeding Unit
Mold equipment and Accessories
Hydraulic Unit
Electric Control System
Pressing Arm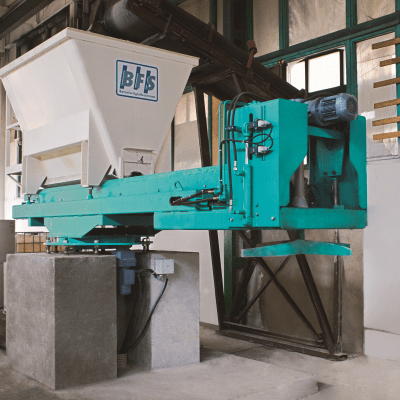 Efficient Feeding

The BFS Universal's concrete feeding unit operates using a conveyor belt with a concrete holding hopper. The unit has a  base frame for mounting on the floor with a ball bearing. In addition, the feeding unit swivels manually using a conveyor belt drive that is equipped with an electronic control system.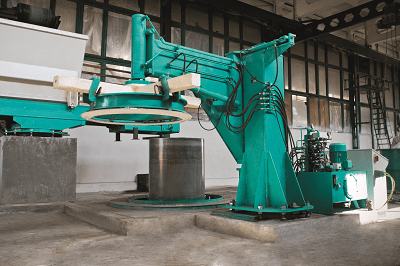 Hydraulic Press Arm

The BFS Universal's main frame has a mounted press arm, with a hydraulically powered swivel motion. Universal uses a mounted spigot former presshead, with a mounted press turning gear for the spigot forming ring, and a presshead mounting bracket.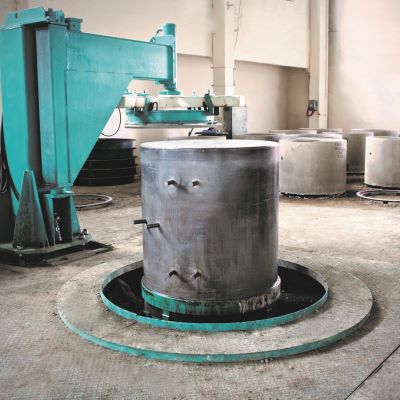 Robust Mold Equipment

The BFS Universal system features an inner mold and outer mold with accessories and a lifting beam that is useful for concrete product handling. The Universal is designed with a vibrating system with central vibrators that  are mounted in the mold core. A frequency converter can be added as an option.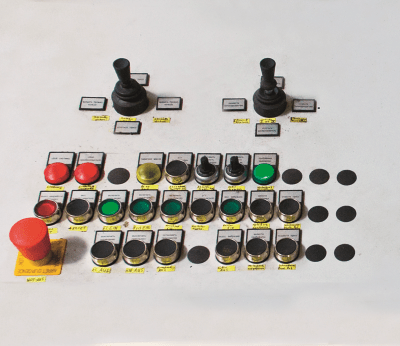 BFS Universal Electric Controls

The Universal's electric control system for the manual control of the press arm is designed for 230/400 V, 50 Hz.
See More BFS Universal Machines